Jaap van Milgen
Jaap van Milgen
Research Engineer;Nutrition and metabolism; INRA - UMR SENAH;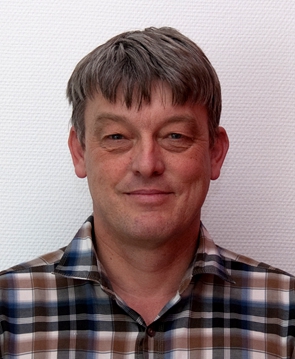 Institut National de la Recherche Agronomique (INRA) Saint Gilles, France.
Education:
Master, Wageningen Agricultural University (the Netherlands).
1991, PhD, University of Illinois at Urbana-Champaign; modeling digestion in the rumen ;
1994, post-doctoral position and a permanent position at the INRA Center in Rennes, develop nutritional growth models for pigs.Develop an extensive experimental research program on energy expenditure in different livestock species using indirect calorimetry.
Since 2012, Head of the INRA-Agrocampus Ouest research unit ;Focus on animal biology and livestock systems, improve the sustainability and the competitiveness of animal production systems.
Since 2015, Coordinate the Feed-a-Gene project funded by the European Union in the framework of the Horizon 2020 program.
Functions and responsibilities
Research engineer
Moderator of the research team "Nutrition and Metabolism"
Editor of the journal "Animal", section Livestock Farming Systems and Environmental Impact
Moderator of the working group on modeling
Co-moderator of Réflexives
Research activities and development
Energy metabolism (pigs, poultry, veal calves);
Response of piglets to the supply of amino acids in the diet;
Nutritional modeling;
Development of decision support software
InraPorc