The 6th (2022) International Swine Industry Symposium Experts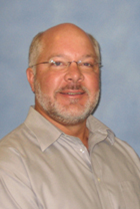 Gerald C. Shurson
Dr. Gerald (Jerry) Shurson received his B.S. degree in Animal Science and Agricultural Economics at the University of Minnesota, and his M.S. and Ph.D. degrees in swine nutrition at Michigan State University. He is currently Professor in the Department of Animal Science at the University of Minnesota with responsibilities for research, on-campus teaching, and extension. He serves on numerous graduate student committees and has advised 45 Ph.D and M.S. students. Jerry has a very diverse research program which involves determining biological mechanisms of nutritional responses; assessing the nutritional value of biofuels co-products; feed safety, biosecurity, and environmental impacts; and the role of feed ingredients and additives in swine health and productivity. He provides programmatic leadership for several interdisciplinary research teams at the University of Minnesota including the Integrated Animal Systems Biology team, African Swine Fever Response Team, and Animal Agriculture Sustainability team. His research program has resulted in 165 refereed publications, 201 abstracts, 26 book chapters and white papers, 5 Handbooks, 95 conference proceedings, and has generated over $19 million in research funding. He has presented his research findings to audiences in over 30 countries and serves as a nutrition consultant for the U.S. Grains Council and U.S. Soybean Export Council. He also has provided service in several professional leadership roles including Board of Directors and President of the Midwest Section of the American Society of Animal Science Board, and Director of the University of Minnesota Swine Center. He has received numerous awards for outstanding accomplishments and contributions in research, teaching, and extension over his 35-year academic career.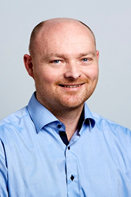 Nicolai Weber, DVM, PhD, SEGES Danish Pig Research Centre
Graduated in 2008 as doctor in Veterinary Medicine at the University of Copenhagen. Nicolai has a combined background of practical herd management and research in porcine intestinal diseases. Nicolai has worked in the Danish pig industry as a veterinary pig practitioner and as a researcher at the University of Copenhagen, completing his PhD thesis with the title "Porcine Intestinal Disease Complex in nursery pigs, with special focus on the prudent use of antimicrobials" in 2017. Nicolai is Senior Specialist at SEGES Danish Pig Research Centre with prudent use of antimicrobials and alternatives to zinc oxide as main research topics. He is currently running a project in collaboration with Danish veterinary pig practitioners, collecting knowledge and field experiences on practical approaches of weaning pigs without using a high level of in-feed zinc oxide and with a low antimicrobial use.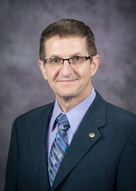 Dr. Michael Tokach
Named among the 50 people who has made the greatest impact in the U.S. swine industry in the last 50 years, Mike Tokach, University Distinguished Professor of Animal Sciences and Industry, is a swine nutrition researcher and extension specialist at Kansas State University. Tokach joined K-State in 1991 and is an author on more than 420 articles in scientific journals, 11 book chapters and more than 1,100 extension and non-refereed articles. Tokach has received more than $22 million in research grants and gifts. He also has been awarded seven patents for his research and has given more than 350 invited lectures at national and international conferences. Tokach has also advised and mentored over 110 advanced-degree students and visiting professors since joining the university. Mike's wife Lisa also specializes in Swine as a veterinarian. Together, they have three children, Sage, Rogan, and Fiona.
Jordan T. Gebhardt
Education:
2020: Ph.D., Animal Sciences and Industry, Applied Swine Nutrition, Kansas State University, Manhattan, KS.
2019: DVM, Kansas State University, Manhattan, KS
2014: B.S., Animal Science, Michigan State University, East Lansing, MI.
Research
Member of the Kansas State University Feed Safety Research Team, which includes veterinarians, swine nutritionists, and feed scientists. The objective of the team is to conduct research on feed biosecurity, with emphasis focused on economically-important swine diseases such as porcine epidemic diarrhea virus (PEDV) and African swine fever virus (ASFV).
Affiliations:
American Society of Animal Science
American Association of Swine Veterinarians
American Veterinary Medical Association
Invited presentations:
Has presented invited talks around the world discussing research and ways to implement biosecurity improvements in the swine feed production system.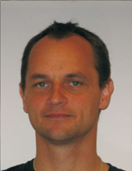 Nicolai Weber
Dr. Peter Kappel Theil
Professor, Aarhus University, Denmark
Dr. Peter Kappel Theil is the professor of Department of Animal Science - Molecular nutrition and reproduction at Aarhus University in Denmark. His research includes nutritional and physiological aspects of primarily sows. Areas of interest include quantitative metabolism of energy and nutrients in sows and piglets, onset of lactation, lactation rescue and cessation of lactation, and regulation of mammary growth and muscle growth. Experiments comprise collection experiments in cages, measurements of heat production in respiration chambers and by use of telemetry, estimation of milk intake, milk yield and heat production by using isotopes and quantification of gene- and protein expression.
Dr. Peter Kappel Theil got his PhD degree at the Royal Veterinary and Agricultural University in Denmark.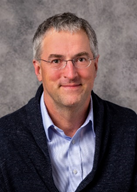 Dr. Chris Chase
Chris Chase is a professor of veterinary science at South Dakota State University in Brookings, SD. He received his DVM from Iowa State University and MS and PhD from the University of Wisconsin-Madison and has been at SDSU since 1992. He is board certified in the American College of Veterinary Microbiology (Virology/Immunology).  He was involved in clinical practice and consulting for almost 30 years.  His research and diagnostic interests are in immunology, respiratory disease pathogenesis, emerging diseases with wildlife interface and vaccine development. Dr. Chase is the Immediate Past President of the American College of Veterinary Microbiology and is also Past President of the Conference of Research Disease Workers in Animal Disease.  Dr. Chase co-authored the Immunology Chapter in the lastest edition of Diseases of Swine. Dr. Chase co-founded RTI (Research, Technology Innovation) LLC., an animal health contract research organization founded in 1994 specializing in poultry, swine and cattle research and has served as President since 1998.